Unlimited Potential...
Unlocked
Customizable keynotes that inspire lifetime belief in the power of possibility
Available In-Person or Virtually
Joe Roberts
Keynote Speaker | Author | Humanitarian Ontario Provincial Police Saskatchewan Safety Council Ontario Provincial Police Saskatchewan Safety Council
Your "SkidRow to CEO" message is what the world needs today.
I have heard you speak twice now, and both times you successfully touched the audience in a way that only someone who has lived their story can. You taught us all that we can endure change and hardship in life and still come out victorious. Your "Skidrow to CEO" message is what the world needs today.
―PRESIDENT, Justice Institute of BC
Experience an unforgettable, life-changing story with author and inspirational keynote speaker Joe Roberts.
In 1989, Joe Roberts was a homeless addict, struggling with his mental health. Within 12 years, he was celebrated as the Skid Row CEO, a highly successful entrepreneur featured in multiple publications.
Joe's lived experience resonates deeply with audiences.
They sit spellbound as he recounts the story of his dramatic transformation, all while weaving in strategic lessons that meet them exactly where they are.
His presentations inspire audiences with a fresh perspective on adversity and resilience, and the belief that they can create their own life-changing story when they access the unlimited potential already inside them.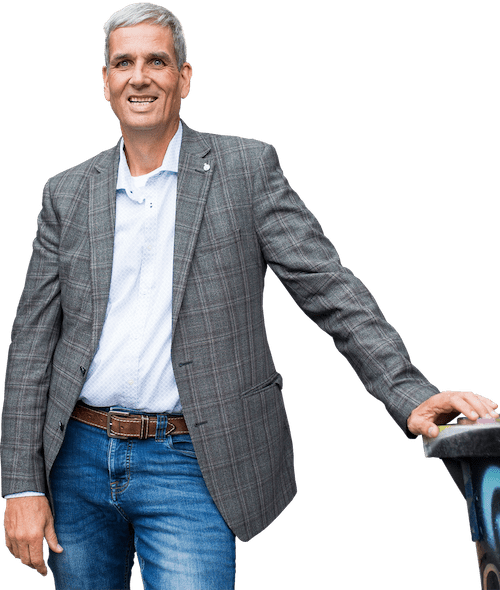 Joe's message is a true testament to the resilience of the human spirit
―Fire Chief, Town of Essex, Former Board Member, OACF
Building resilience one step at a time
In this empowering keynote, Joe teaches audiences how to build the resiliency needed to succeed in the face of adversity and change by taking small, attainable steps. Sharing the story of his catastrophic failure and extraordinary success, Joe inspires audiences to see beyond their perceived limitations to overcome life's challenges and embrace change.
This keynote is ideal for anyone who is:
The audience will leave with: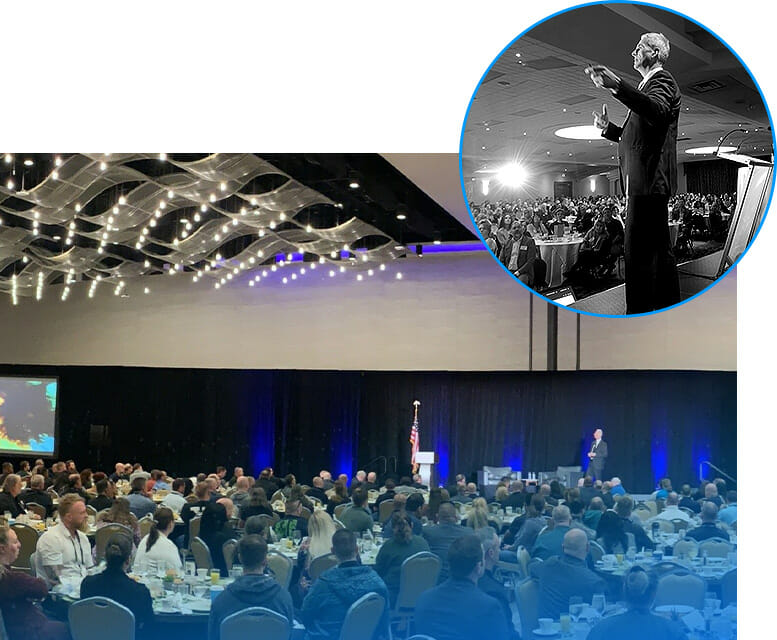 There's More to You Than You Can See
Collapsing mental health stigma
In this eye-opening keynote, Joe shares the critical role family and community support played in helping him overcome a lifelong struggle with substance use and mental health. Through the lens of his incredible transformation, audiences will be reminded that every person, including themselves, has enormous potential and will leave inspired to create safe spaces for others to learn, grow, and change.
This keynote is ideal for leaders and teams who are:
The audience will leave with: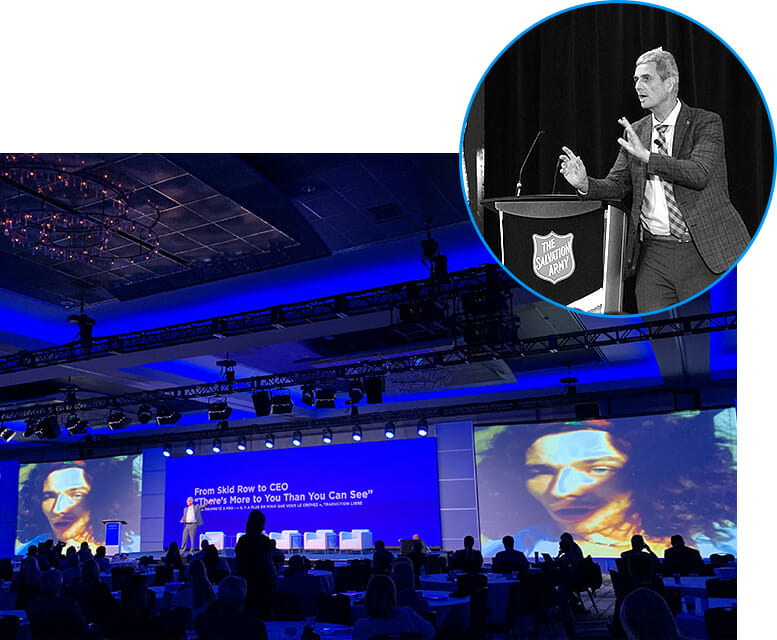 The life-changing potential of every interaction
In this inspiring keynote, Joe Roberts highlights the life-changing impact first responders can have in every interaction through his own remarkable story. What was a typical distress call for Constable Scott MacLeod (another man with a gun threatening suicide) became a moment that changed Joe's life forever. Joe's story reminds first responders of the power of every interaction and the deep impact they have, but don't always see, on their communities.
This keynote is perfect for any first responder who is:
The audience will leave with: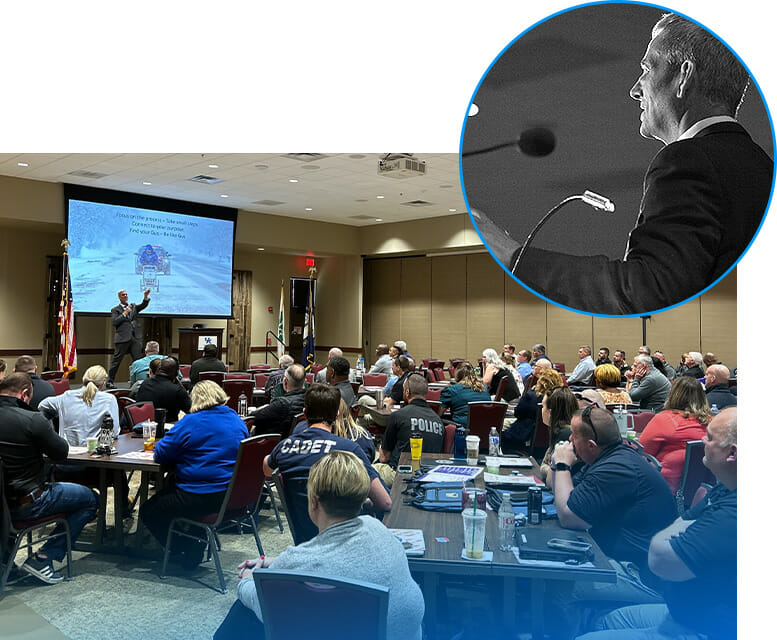 Safety - It's About the Little Things
Leading and inspiring a culture of safety
In this keynote, Joe explores the connection between mental safety and physical safety and shares how anyone can connect their personal purpose to safer behavior. As Joe walks the audience through his first poor choice and how it led to a journey of degradation and despair, they will understand why people make unsafe decisions and how they can intentionally build physically and mentally safer workplaces with every small decision.
This presentation is perfect for safety leaders and teams who are:
The audience will leave with: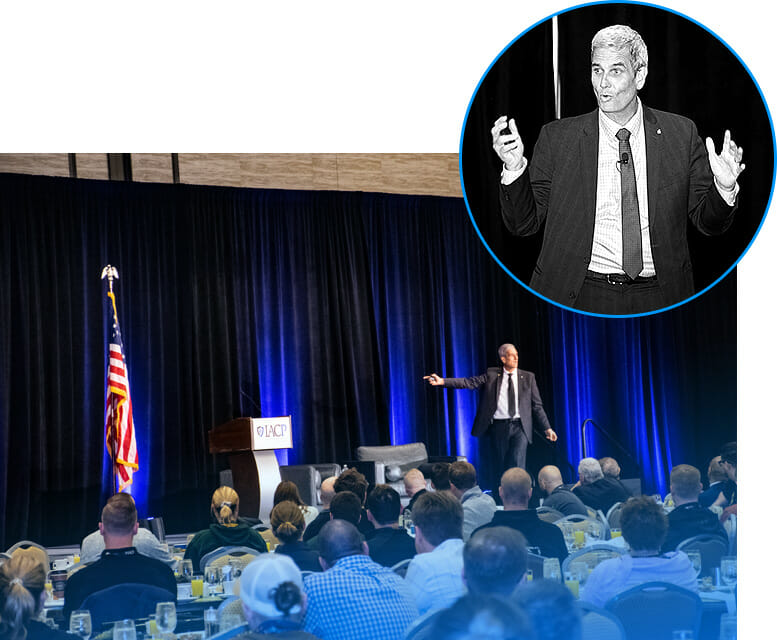 How to lead, inspire, and engage on purpose
Pushing a shopping cart 9,064km (5,625 miles) across Canada may sound impossible, but amazing things happen when passion aligns with purpose! Joe shares lessons learned from The Push for Change, a 17-month walk across Canada to support the end of youth homelessness. As audiences follow along with his journey, they'll learn practical insights for developing a purpose-driven leadership that inspires and engages others.
This program is perfect for any audience who wants to lead well but is:
The audience will leave with: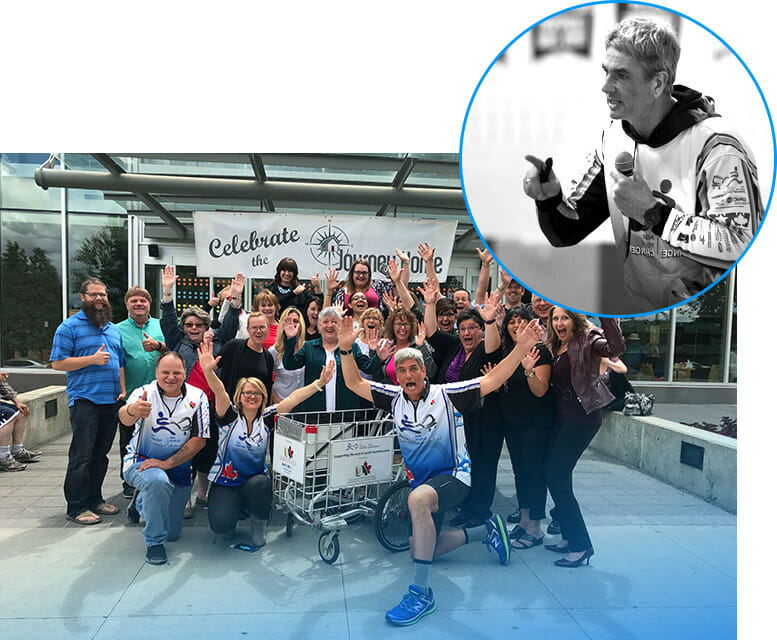 Inspirational Keynote Speaker on Resilience, Mental Health, Overcoming Adversity and Leadership
Joe teaches how anyone can overcome perceived limitations and achieve their goals.
His life experience provides teachable moments that drive a fresh and unique perspective to today's common challenges:
How to develop resilience and overcome adversity and change
How to cultivate empathy-centered leadership to inspire passion among your teams
Break free from limiting beliefs to unlock human potential
Engage in difficult conversations about mental health and substance use disorder
A masterful keynote speaker, Joe's customized presentations will lead you on a transformative journey towards embracing a BELIEVE IN POSSIBLE™️ mindset.
Joe's goal is to help you create a highly successful event. From the moment you connect with him, his team will collaborate with you to ensure your event runs seamlessly.
―VICE PRESIDENT STRATEGIC ACCOUNTS, AGF