Your team members have what they need.
They've had it all along.
JOE'S STORY REMINDS THEM.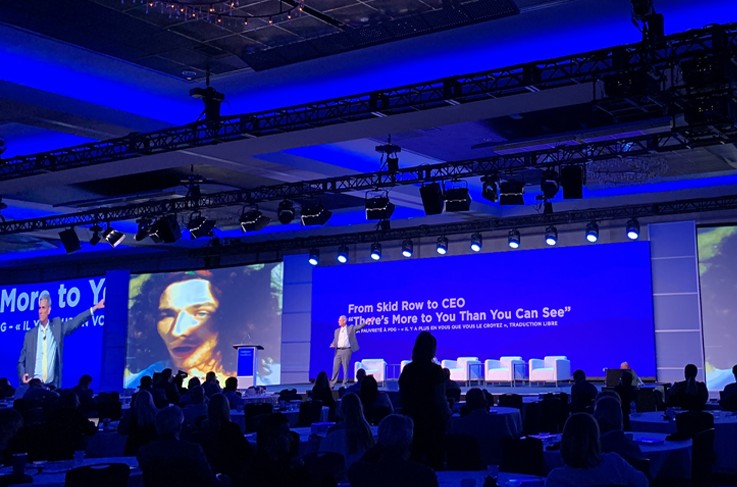 His keynotes light a spark within organizations that continues long after each event.
Because alongside the stress, challenge, and change your teams are experiencing...
The possibility that this challenge will be a defining moment in their career.
The possibility that this change will fuel their new life and renew their resilience.
The possibility that their work done with excellence has the power to change lives…and even the world.
When seen from this vantage point, even the most exhausted employees and leaders leave burnout behind and renew their commitment to the work worth doing.
―RICK HANSEN, Canada's Man in Motion
The answer could be found in Joe's inspirational story of Joe being named as one of Vancouver's most successful CEOS just twelve years after he was living on the streets struggling with mental health because of early trauma.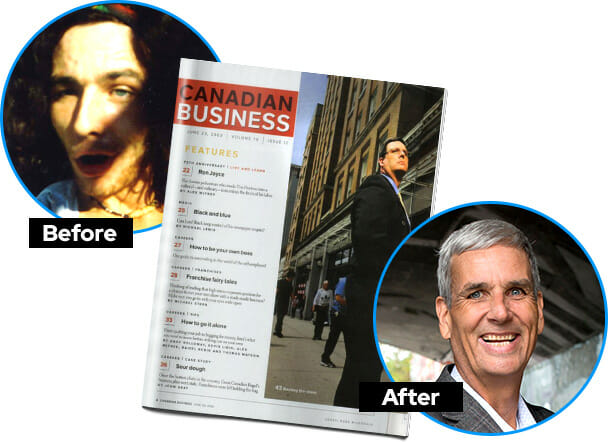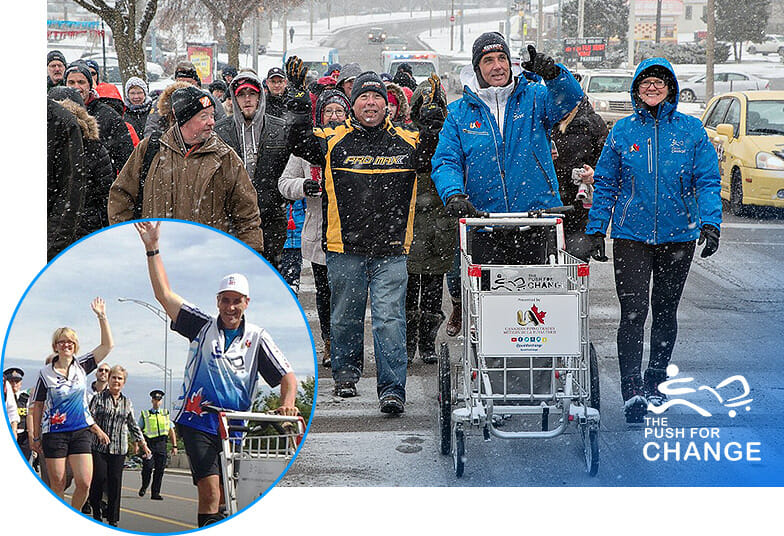 It could be found in one of the twelve million steps Joe took as he walked across Canada, raising awareness among millions of individuals for change.

Or it could be found in the way audience members describe Joe as one of the most inspirational keynote speakers they've ever encountered after hearing his story of resilience and determination.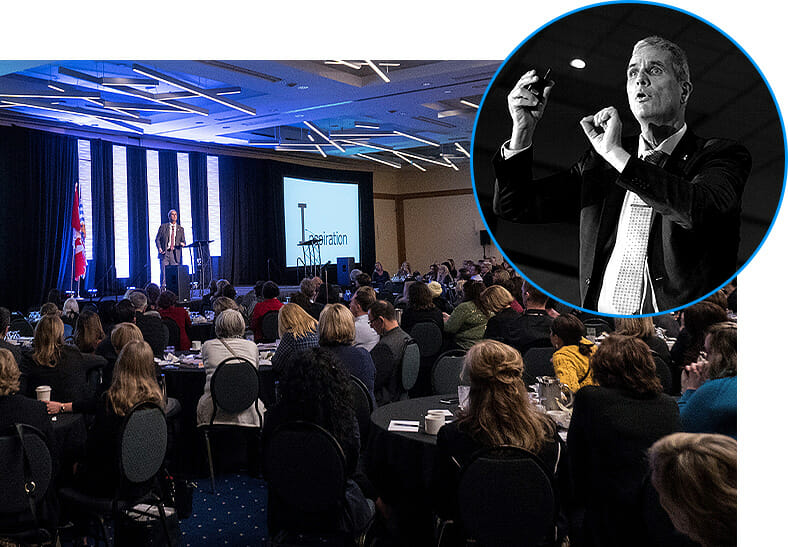 Joe lives every day showing that
we are capable of more than we can imagine when we believe in possible.
Audiences feel the depth of Joe's words because each one was forged from what we discover about ourselves on the other side of our greatest fears.
After hearing Joe's story, audiences believe they can overcome any obstacle they face.
Employees and leaders re-engage, organizations grow, and exhausted, overwhelmed service personnel light up. And each person discovers greater resilience as they realize the challenges in front of them can be their greatest opportunities for the life
they've been searching for.
In a single keynote, entire organizations can change, and each year, Joe's impact as a keynote speaker is measured in millions of dollars of revenue within organizations and incalculable positive changes in the mental health and lives of his audience members.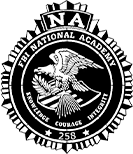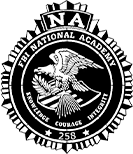 Show your organization there's more to them than they can see!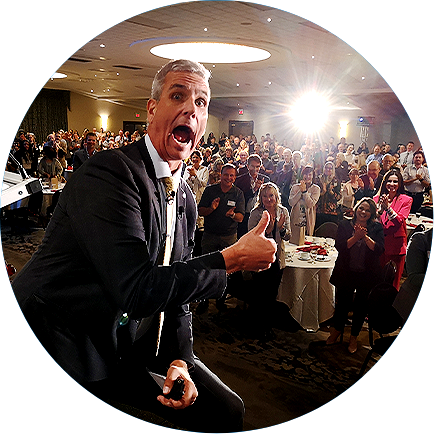 Your audience will leave with:
An unforgettable reminder of the unlimited potential in themselves and others
Actionable insights on building resilience, conquering adversity, and embracing possibility
An inspiring reconnection to their purpose and passion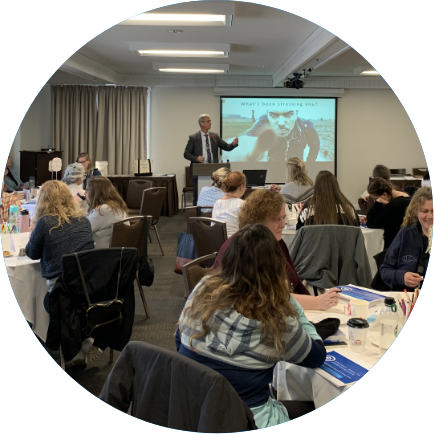 Your participants will leave with:
A better understanding of stress, energy health, and the brain science behind achievement
Practical tools for improving mental health, building resilience, and increasing productivity
Skills for successfully navigating stress, negative emotions, and challenging conversations
Read a few of the thousands of responses after Joe's presentations: